For smaller businesses across the UK, the government has introduced a favourable lending package to help firms get access to the funds they need to survive the coronavirus crisis. The Coronavirus Business Interruption Loan Scheme (CBILS) is available via British Business Bank-accredited lenders including high-street banks and smaller specialist lenders until 30 September 2020.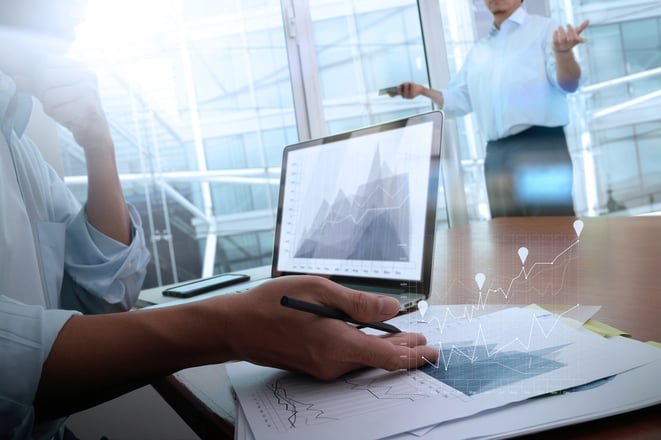 However, the scheme isn't working out for all businesses – in fact, initially, just 1.4% of businesses that enquired about its CBILS were successful in their application. Available to UK-based businesses with an annual turnover of up to £45 million, to access the CBILS you also need to prove that your firm would be viable were it not for the pandemic and has been adversely impacted by the coronavirus.

It's unclear what the sticking point has been for many business applicants, but it is clear the scheme hasn't been as successful as the government had hoped.

If you've been denied by a lender having applied through scheme - or you've missed the 30 September 2020 deadline – there are a host of CBILS loan alternatives you might want to investigate, which may actually be better suited to your business and its funding requirements.

What are your chances of finding alternative finance?

All is not lost if you've been rejected for a CBILS loan. Every finance provider differs in terms of their lending requirements and what they deem as an acceptable level of risk when it comes to granting borrowing.

Where one lender may prefer to lend only to established companies who can evidence a long and successful trading history, others may judge you more on your current trading and how you are set up for success going forward.

It might be worth seeking the assistance of a professional commercial finance specialist to help you navigate the minefield of lending so that you stand a better chance of securing the finance you need. In addition, given the uncertainty and disruption caused by Covid-19 certain lenders have not been open for new business and instead focusing on existing clients; all the more reason to consider using a professional finance specialist.

What are your options?

The great thing about the UK commercial lending market is that with the mix of big banks and niche lenders, you're never short of options. From traditional loans through to asset and invoice financing, what will be right for you will depend on a host of factors including how much your company needs to borrow, how much it can afford to pay back, as well as what the money will be used for.

If, for example, you need some extra capital in order to fund the purchase of a new piece of machinery or equipment – perhaps to meet increasing demand or improve productivity – then asset finance may be perfect for you. Alternatively, if your cash flow has taken a hit over the course of the pandemic, then you may benefit from a form of invoice factoring or discounting.

The key is to open yourself up to the whole market to find a finance product which meets your budget as well as your bespoke business needs.

What is the BBLS?

In addition to the CBILS, the government has introduced the Bounce Back Loan Scheme (BBLS) which helps SMEs to borrow between £2,000 and up to 25% of their turnover. The maximum loan available is £50,000.

The government guarantees 100% of the loan and there won't be any fees or interest to pay for the first 12 months. After 12 months the interest rate will be 2.5% a year.

UK-based businesses can apply for a loan through the BBLS provided it was established before 1 March 2020 and has been adversely impacted by the coronavirus.

Operated and administered by the delivery partners of the British Business Bank, the scheme is open to businesses from any sector, bar a select few. A business cannot apply for a Bounce Back Loan if it is already claiming under CBILS.

As the BBLS is intended to be a temporary response to the COVID-19 pandemic, it will initially be open until 4 November 2020. However, the government retains the right to extend this.

Will a personal guarantee be required?

A Personal Guarantee is – in a nutshell – a person's promise to repay credit issued to their business (they're usually a director or partner of the business) and is typically signed during the loan application process. It's a legally binding contract.

However, not all finance products will require a personal guarantee. For example, personal guarantees are not allowed for Bounce Back Loans; under the CBILS, lenders cannot ask for personal guarantees for facilities of £250,000 or less.

If you seek finance and are required to provide a personal guarantee, you might want to consider taking out personal guarantee insurance. Designed to give you the confidence to grow your business through securing crucial finance, and protect your personal assets, personal guarantee insurance leaves you to get on with running your business.